Here I will be explaining a few of the plans I have for the whole overhaul mod which will be called from now on Kingdom Hearts Birth by Sleep: Ultimate Mix.
More changes and additions could make it in, but I can't say for sure.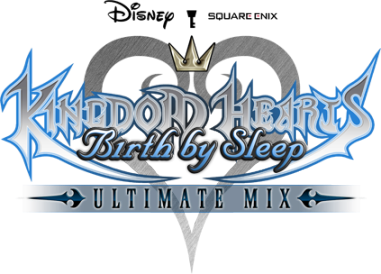 Changes
Full rebalance of playable character parameters.
Full rebalance of all weapons.
Full command rebalance.
Full rebalance of all bosses and enemies.
Rebalanced LV1 stats.
Gravity and physics reworked.
Improved camera for better gameplay.
Cancel windows, iframe count and other parameters adjusted.
Additions
The game starts with certain abilities by default already obtained.
New weapons for every character.
New treasure chests around the worlds.
Additional musical tracks from the KH series play during boss battles.
Orchestrated tracks replace normal musical tracks during certain situations.
A new superboss in each world.
Destiny Islands as a visitable world.
Here's an example of what a new boss would be like and how it would be accessed in-game.
A few features are under consideration depending on how possible it is to achieve.
Jungle Book world accessible through worldmap.
New areas for new superbosses.
Changing player cancel windows for normal commands.
Realm of darkness accessible for every character.
The mod will start development sometime in 2022 for those who want a concrete answer.